Being a new parent is both exciting and daunting at the same time. Many parents-to-be worry about being unprepared when the big day comes.
However, anticipating your new bundle of joy doesn't have to be so stressful! One of the most fun parts of the experience for you and your partner can be deciding what to name your little angel.
Baby Name Generators
Having a baby is one of the most life-changing events that you can experience. Choosing a name that will be with your child forever should be exciting for you and your partner, but it also takes some time and thought.
Luckily, there are plenty of online tools that can make the process fun and simple for expecting parents!
If you'd like to explore more about name creation, you might like to read about creating character names.
1. Baby Center's Celebrity Baby Name Generator

The Baby Center's Celebrity Baby Name Generator is purely for kicks and fun. This name generator creates unique or outrageous baby names the way celebrities tend to name theirs. This generator takes your first name, middle name, and favorite animal to create the perfect spotlight-worthy name for your little one. You and your partner might just be trying this out for amusement, but who knows? You might find a name you actually like!
2. Baby Center's Baby Name Finder
The Baby Center's Baby Name Finder is a more classic version of the baby name generator. Baby Center gets down to business with this in-depth name generator where you can input whether you're expecting a girl, a boy, or if you want a gender-neutral name. The options don't end there, though—you can choose how popular you'd like the name to be, as well as the meaning, origin, and theme. You can even decide how the name starts and ends and the syllables you want in your child's name!
3. Baby Name Genie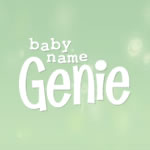 With Baby Name Genie, you can either "make a wish" where you'll be given a name based on your last name and your baby's gender or select "surprise me." You can write to the Genie for a customized name and get a first and middle name tailored specifically to your "wishes." For example, "Can you give me a mysterious masculine name related to love and hope? Thanks." Its ability to really customize a name for you is what sets the Baby Name Genie apart from other name generators.
4. Baby Name Science's Smart Name Finder
The Baby Name Science's Smart Name Finder is based on quite a nifty idea. If you want your baby's name to sound good, this is one of the best options for you! All you need to do is input your baby's last name and gender. Afterward, it gives you a list of popular first names that suit your last name. The idea is to suggest names for your baby that flow nicely together.
5. Baby Name Wizard
Baby Name Wizard is a name generator that can get very specific. It allows you to filter your search with over 30 variables, including popularity, origin, and the starting or ending letter. This makes Baby Name Wizard one of the more detailed name generators out there. So if you're very particular about what kind of name you're after, this website's for you!
6. Baby Names, Etc.
Baby Names, Etc. is a multiple choice quiz type of name generator. With this name generator, you can pick your favorite season, music genre, color, and even scents to customize the perfect name for your baby. This is probably one of the more lighthearted baby name generators out there.
7. Best Little Baby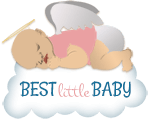 With Best Little Baby, you can combine your name with your partner's as well as pick the origin and the gender of your child. You can also choose from literary, Sanskrit, Hebrew, and many other origins. You can even search by letter if you want to sift through the names yourself.
8. Hipster Baby Name Generator
The Hipster Baby Name Generator is one of the few baby name generators that let you pick norm-defying names. This baby name generator lets you pick "non-conformist" as one of the gender options, and the search results are as unique as you'd expect with the wide variety of options to describe your baby. You can select whether your future child might be someone who has gluten-free eating habits, or counts gems instead of sheep when sleeping.
9. Mother And Baby
The Mother and Baby name generator lets you choose by letter or category in finding the name for your bundle of joy. You can search using letters or loads of other different categories such as unusual, vintage, cute, and even Harry Potter!
10. Nymbler — Your Personal Baby Name Assistant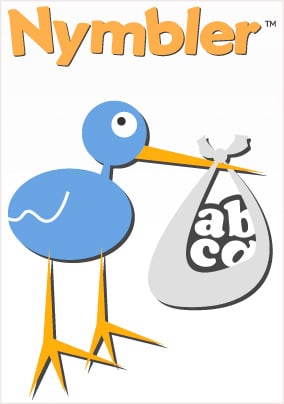 With Nymbler, you can pick six names that you like from a randomly generated list. From there, the options get more refined to your liking. You can also block names you strongly hate, as well as your favorite names.
Nymbler also creates a list of name ideas based on your preferences where you can select a gender or leave it blank, then Nymbler will show you a list of random names. You can keep refining your search until you find one name you can imagine calling your little one.
11. Pampers Baby Name Generator
With the Pampers Baby Name Generator, you can filter your search by gender, theme, origin, and length. This ends up with a very specific set of results you can choose from. Imagine being able to choose a name with an Italian origin and a flower theme that is 8-12 letters long.
12. Shutterfly Baby Name Generator
The baby name generator by Shutterfly.com lets you choose from different name styles such as popular names, celebrity names, hipster names, and even vintage or biblical names. Just put in the baby's last name and gender. Aside from giving you unique name ideas, it will also suggest a middle name that goes well with the first.
Which is your favorite baby name generator? Let us know in the comments below.
Here are more articles about name generators and related articles that might interest you:
Tom Corson-Knowles is the founder of TCK Publishing, and the bestselling author of 27 books including Secrets of the Six-Figure author. He is also the host of the Publishing Profits Podcast show where we interview successful authors and publishing industry experts to share their tips for creating a successful writing career.