The invention of social media has completely and permanently changed the relationship between writers and fans.
In the past, chances for readers to interact with their favorite authors were few and far between, limited to book signings, fan correspondence, and, of course, reading the books themselves.
But thanks to online platforms like Twitter and Facebook, the writers of the world have a chance to make themselves far more accessible to their adoring publics, to truly interact with their fans and draw back the curtain shrouding their private lives.
Getting chummy with your readers is a wonderful way to build your brand as a writer and generate hype for your next big project, but there's just one problem:
Social media is a powerful tool—and a powerful distraction.
Remember, all that time you spend fooling around on the internet is time you're not spending writing. And if you're not putting words on paper, you're not putting money in the bank.
So what's a writer to do?
9 Best Social Media Management Tools
Luckily, technology comes to the rescue. Not only are there digital tools available to help you organize and manage multiple social media accounts, they'll even let you partially automate your social media activity so you can get back to what really matters—your next book.
So, in no particular order, these are our top 8 social media management tools for writers.
Editor's Note: This list isn't just for writers—any professional looking to build a brand without spending too much time online should give these tools a look, too.
Hootsuite is easily the most popular social media management tool available, used by both individuals and businesses to coordinate campaigns across multiple social media platforms.
Hootsuite allows users to manage all essential online interaction from one web-based dashboard, as well as track conversations and get readouts of campaign results via the Hootsuite website or their mobile devices.
The app lets you schedule posts in advance and add account managers on the fly, and even offers a robust training program that teaches you how to optimize your use of the tools at your disposal.
Hootsuite is free for individuals with up to three social network accounts (eg, Twitter, Facebook, and LinkedIn).
Buffer acts like a virtual queue for your daily content uploads, allowing you to stagger when you automatically post throughout each day. This way, you can keep a consistent social media schedule by writing posts in advance, and customize posts for each social media platform you use.
You can also rig your Buffer account to post at high-traffic times during the day, and track your links to see what kinds of content get the most traction.
Buffer is free for individuals with up to three social network accounts, and allows up to 10 automated posts per day.
TweetDeck is a web- or desktop-based dashboard you can use to monitor and manage your Twitter feeds. TweetDeck schedules your pre-written tweets, sends you notifications when other Twitter users engage with your content, and uses a multi-column layout to make following multiple conversations at once a breeze.
TweetDeck is owned by Twitter, and is free to Twitter users.
The bizarrely named IFTTT (an abbreviation of If This Then That) is a web-based social media automation site that uses a system called applets to automate certain online tasks and connect all your major web networks and channels.
For instance, IFTTT allows you to automatically send a pre-generated tweet every time you publish a new blog post.
Perhaps best of all, the site synchronizes with other social media schedulers like Buffer and Hootsuite, enhancing their already-ample offerings with its own suite of tools.
IFTT is free to all users.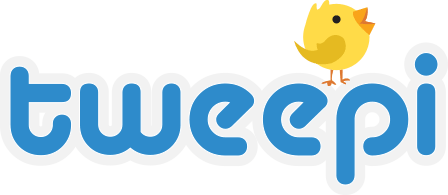 Special mention to Tweepi: it's not a scheduling system, but it's still a valuable social media management tool for its rather brutal efficiency.
Tweepi is a management tool for Twitter that allows you to bulk-flush unfollowers, automatically reciprocate follows, and scrub inactive accounts from your Follow list.
Tweepi is $12.99 per month, or $129.0 per year.
SocialOomph is a web-based too that provides an extensive suite of productivity enhancements for various social media channels. The site integrates with major platforms like Facebook, Twitter, and LinkedIn, and most blogging sites.
SocialOomph lets users schedule posts in advance; track certain keywords, mentions, and reposts; and provides tools to clean up your DM inbox and auto-follow new online followers.
Most of SocialOomph's tools are available free to individual users.

SocialFlow is a business solution writers can use to optimize their social media usage.
SocialFlow's unique systems help users analyze real-time social media conversations to predict the best times of day to post certain kinds of content. Combine this ability with SocialFlow's advance content scheduling, and you've got a mighty tool at your disposal for capitalizing on your social media following.

The MeetEdgar tool takes a particularly unique approach to increasing audience engagement on social media.
Not only can Edgar do the usual social media scheduling, but the app automatically saves your updates after you post them, then re-shares your "evergreen" posts multiple times over the course of a day. Basically, if a particular bit of content gets high engagement numbers, your readers will see more of it—and more like it.
MeetEdgar is $49 per month, which includes 25 social media accounts.
PromoRepublic is an all-in-one social media tool for social media agencies, marketers and freelancers that provides a content library, smart posting feature, graphical editor, and analytics.
PromoRepublic allows marketers to save time on content creation and to get started with the original graphics accustomed to various industries. In addition, each template within the platform can be branded with the company's individual style and colors.
The app lets you schedule posts in advance and automatizes their distribution across various social networks. Agencies and freelancers can choose the best posting time and determine the frequency of their posts to receive maximum engagement among followers.
PromoRepublic has a 14 day free trial to test its unique features. After the trial, price starts from $9/month.
Make Social Media Easier to Manage
Managing your social media interactions doesn't have to be a chore. Lucky you: any one of these management systems could increase your online productivity, and get you back in your writer's chair.
Learn more about scheduling for writers and other professions right here:
Jacob Mohr relishes the opportunity to work closely as an editor with the authors of tomorrow, creating new stories and exciting possibilities—and making the world a little more awesome, one book at a time.
When he's not editing someone else's writing, Jacob can usually be found reading Stephen King, riding rollercoasters, or crafting his own stories.