Barcodes are undeniably useful—they're used on products in stores, on memberships cards for big-box stores and libraries, and even on event tickets.
If you need to create your own barcodes, don't stress—with these 13 handy tools, the process is fast and easy! Each barcode generator listed below will produce ready-to-scan barcodes that you can print from home.
The 13 Best Barcode Generator Tools
These tools have slightly different functions and capabilities, so you're sure to find one that fits your needs.
1. Aeromium Barcode Fonts
To use the Aeromium Barcode Fonts generator, you simply need to enter the data to be encoded into the "barcode data field." After that, you just need to select a "barcode symbol" and click the "make barcode" button. Could it get any easier than that?
The software used by this tool verifies data according to industry specifications, generates check digits, and enables you to customize the barcode in different ways.
2. Online Barcode Generator by terryburton.com
The Online Barcode Generator by terryburton.com is one of your best options if you need to generate a barcode for semi-professional or testing purposes.
It's a straightforward online service that allows users to create barcodes and apply infinite customizations for free.
3. Barcode-Generator
Barcode-Generator is another great tool for generating barcodes. With a simple and intuitive interface, the Barcode-Generator supports the most common barcode formats that are currently available.
4. Online Barcode Generator by Tec -it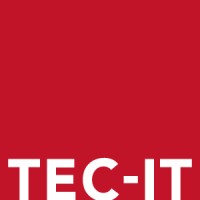 The Online Barcode Generator by Tec-it demonstrates the capacities of the TBarCode SDK barcode components. TBarCode simplifies bar code creation in your application such as in C# .NET, VB .NET, Microsoft® ASP.NET, ASP, PHP, Delphi and other programming languages.
Users can create barcodes like EAN, UPC, GS1 DataBar, Code-128, QR Code, Data Matrix, PDF417, Postal Codes, and ISBN immediately. You can download the barcode to a computer in seconds and even embed it on your website!
5. Barcode Generator by BarCodesInc
You can use Barcode Generator by BarCodesInc if you are a barcode amateur, or if you just want to create a barcode with your name for fun. Use the CGI form on their website to generate a printable and scannable barcode in Interleaved 2 of 5, Code 39, Code 128 A, B, or C symbologies.
BarcodesInc.com is arguably one of the best barcode generating websites. Simple yet powerful, the barcodes you make will be generated immediately. If you want to use this tool professionally, experts are also available to provide customer support. You can even download the barcode to your computer and embed it on your website.
6. Online Barcode Generator
Online Barcode Generator is a simple and free barcode generator tool. Its interface is well maintained and fool-proof.
All users need to do is enter the QR code, required format, and desired content and the tool will create a customized downloadable barcode.
7. Morovia
Morovia is another simple barcode tool. This barcode generator is free for both personal and commercial use. However, Morovia also sells their own fonts in their downloadable software package. Questions or requests for support can be posted to their online community forum.
8. Zint Barcode Generator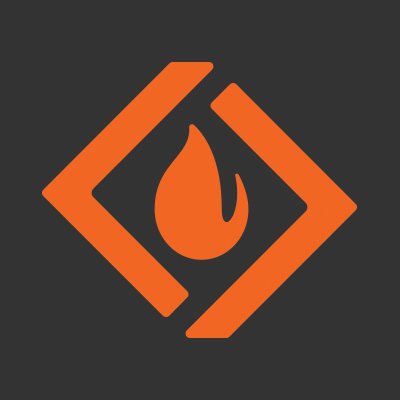 The Zint Barcode Generator is hosted by SourceForge and is highly rated. This barcode generator is currently only available as downloadable software.
It supports a full range of Unicode (UTF8) input using automated ECI switching for encoding in multiple languages and GS-1 data input mode. Save to PNG, BMP, TIF, GIF, PCX, SVG, WMF and EPS output file formats.
9. Wasp Barcode Generator
Wasp Barcode Generator is another free and simple option. Wasp Barcode Technologies began in Plano, Texas, in 1994. Their modest beginning rose with the launch of their first product, the Wedge Advanced Software Product, which gave birth to their name, Wasp.
All users need to do is select a type of barcode and enter their desired text, and an email will be sent to them with their own high resolution barcode.
10. Barcode Generator and Overprinter
Highly rated on CNET as a top download, Barcode Generator and Overprinter offers users a simplified interface that makes it easy for anyone to create custom barcodes that can be applied to any paper surface.
The free trial is limited to only 25 days, but if you need to create barcodes frequently, it might be worth looking into a membership.
11. OnlineLabels.com

OnlineLabels.com offers both a barcode generator and a QR code creator. This free tool can create barcodes in nine different formats to be used for product labeling, inventory control, shipping, and more.
12. Free Online-Barcode Generator by Nicelabel.com
The Free Online-Barcode Generator by Nicelabel.com allows you to create a barcode graphic by selecting barcode symbology and inserting barcode data.
You can find all kinds of barcode symbologies on this website, as well as generate QR codes. Codes can be sent to users via e-mail.

13. Simply Barcodes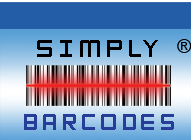 Simply Barcodes offers a fun alternative to traditional barcodes. If you are looking for barcode generators that can create everything from your name to fun phrases, this is the tool for you.
Simply Barcodes also highlights a variety of colored barcodes in addition to the standard black and white.
Do you have a favorite tool for creating barcodes? Feel free to share it with us in the comments below!
If you found this post helpful, then you might also like:
Joana Regulacion is a proud wife, mother, and furparent. Joana loves writing blog posts because it helps her learn new things. She also conducts lectures for aspiring teachers who are reviewing for the Licensure Examination for Teachers, but enjoys working from home to be closer with her family.